Across the State | Top Story
10 min read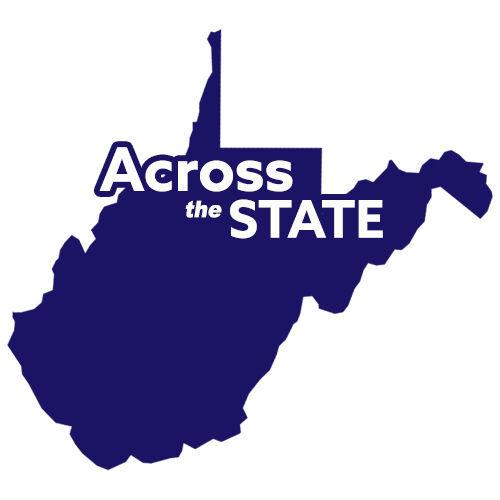 The city of Wheeling finished the 2020-21 fiscal year with a general fund cash carryover of more than $3.5 million, and from the surplus, each city employee will be receiving a one-time $1,000 salary increase.
Members of the Finance Committee of Council met Tuesday night before the regular city council meeting to discuss the carryover with City Manager Robert Herron, who made several recommendations on how the money should be spent.
"The net cash carryover for the general fund for this year that ended on June 30 was $3,520,000," Herron said, recommending budget revisions that were subsequently approved by the Finance Committee. Resolutions approving budget revisions to the city's general fund and coal severance budgets were later approved unanimously by city council.
Herron noted that the city has encumbrances of just under $700,000 that still need to be paid out of the general fund carryover total. Those debts include payments to the Ohio County Health Department, a pass-through security for the Ohio Valley Regional Transit Authority, payments involved in the Wheeling Fire Department's Deferred Retirement Option Plan and other outstanding commitments.
— The Intelligencer/ Wheeling News-Register
Although few citations were issued for violations to the city's strengthened fireworks ordinance, the heads of Wheeling's police and fire departments deemed the effort very effective in the wake of the July 4 holiday season.
Earlier this month, Wheeling Councilman Dave Palmer had requested that a report be compiled for the next regular council meeting regarding the police and fire response to fireworks calls in the city. The request came after council added teeth to its fireworks ordinance last month.
Use of most commercial fireworks were already prohibited within city limits. However, the code did not deter many people from following the law, particularly around the Independence Day holiday.
The situation became more complicated when West Virginia changed its code in 2016 to allow the use of fireworks in the state, while the sale of fireworks within the city limits is still permitted despite the fact that the use of them is not.
In the past, the city code against the typical seasonal fireworks put enforcement responsibility to the fire department. Under the recently updated ordinance, the code gives more enforcement powers to the police department. It also raised the fine for violations from $100 to $500.
— The Intelligencer/ Wheeling News-Register
Big Bear Lake Campgrounds needs public water for its long-term survival, and the manager asked the Preston County Commission to help fund upgrades to the public water system in northern Preston County.
Mark Schooley, general manager of Big Bear Lake Campgrounds, spoke to commissioners Dave Price, Don Smith and Samantha Stone on Tuesday about the community's increasingly dire water situation.
Big Bear has asked Public Service District 4 to begin serving the community, but the district lacks the capacity, Schooley said. He met with the PSD 4 board and engineer and has a preliminary plan to switch to the district.
PSD 4 is one of several utilities to ask the commission to give it some of the $6.48 million in stimulus funds the county will receive from the federal government. The district said it serves one of the fastest-growing areas in Preston County and needs more wells and more plant capacity to keep up with the growth.
The county recently received the first payment of the money: $3,246,887. The second half of the funds is expected in 2022.
The money can only be used for utilities, to expand broadband and other needs approved by the feds. So far, commissioners have not allocated any of the money. County Administrator Kathy Mace is working with applicants to gather information on their requests. That information will be ready for commissioners in August.
— Preston County News and Journal
It has been a busy week for the Morgantown Municipal Airport. Tuesday saw the City Council approve the purchase of new surveillance equipment, as well as approving the next phase of the runway extension project. Wednesday had the grand opening of the airport's new art gallery.
The runway extension project has been in the works for nearly a decade, and is a collaboration between the airport and the city, with the airport primarily driving it. The funding for the project comes fully from the FAA, which has given the airport almost $7.8 million. The project has been broken into phases over the next five years.
The council voted 6-0 to approve phase two of the project, which would be a continuation process of phase one, which is wrapping up.
Phase one began in the spring and has seen the moving 4.14 million cubic yards of dirt to fill in the valley between two hills to get the runway extension that is needed.
Phase two construction will start around the beginning of November. Select Excavating received the contract from the city, at a cost of $2,347,080.
"Right now, we are gathering that solid rock foundation that we need for the runway," Jonathan Vrabel, airport director, said. "We'll also start building the embankment here very soon, starting to move rock into that area, and blasting has been happening once or twice a week to get that rock moving."
At the Martinsburg City Council meeting on Wednesday night, Kevin Knowles was sworn in as the next mayor of the city of Martinsburg.
Knowles was appointed as mayor with six "I's" and one "Nay" by the City Council.
"I would like to thank everyone for their confidence in me to become mayor. I want to let you know that I am going carry the memory and the vision of Harriet Johnson throughout these three years," Knowles said.
The unexpired mayoral term to be filled is for three years. Knowles, who previously served as Ward 2 councilman, previously said that as the city moved to consider the vacancy created by Johnson's tragic passing, he hoped to ensure the community keeps up its forward momentum.
"It will be my mission, if I would be fortunate enough to gain your support, to be the effective, dedicated and passionate communicator Martinsburg, West Virginia, needs," his letter for mayoral interest stated. "It has been consistently my goal in both my professional and personal life to build coalitions, to listen and to meet difficult problems head-on with innovation and empathy. …"
At the Eastern West Virginia Regional Airport Authority board meeting on Monday, Executive Director Nic Diehl said that takeoffs, landings, flight school hours and charter hours have risen.
"Our takeoffs and landings are up almost 69% for the year, which is a significant increase. Our sales for the year, from 2015 to 2020, we sold more gallons of fuel than any year prior. Our flight school hours continue to go up, and we hope we continue to see this trend. We are up 41% since 2019, so we are very happy with those numbers," Diehl said. "Our charter hours have gone about 8% since 2019."
Neil Doran, airport manager and director of aviation, said that five years ago, the Eastern West Virginia Regional Airport was in a different position and has since grown.
"We used to look up to Winchester and Hagerstown airports in terms of their based aircraft and their number of takeoffs and landings, and now, we are at the same level or surpassed them. That is progress that we have made in recent years and wanted to share that," Doran said.
Diehl said that now, the EWVRA is the second busiest airport in the state.
A 53-acre plot of land along U.S. 219, north of Interstate 64's Lewisburg interchange, is positioned to be the city's first Planned Unit Development.
Following brief remarks, City Council voted unanimously Tuesday evening in favor of the first reading of an ordinance that would rezone the real estate as a Planned Unit — a development that would permit a mixture of both residential and commercial uses. A favorable vote on a second reading of the ordinance, following a public hearing on the issue, must be recorded before the rezoning is finalized.
Few details about the project were made public at Tuesday's City Council meeting, although Zoning Officer Marsha Cunningham said thorough discussions had been aired at earlier Lewisburg Planning Commission meetings, which are also open to the public.
The land is being developed by DNA Holdings — a fact that was disclosed at the Council meeting.
A search of the West Virginia secretary of state's website confirmed that DNA Holdings is a limited liability company (LLC) and revealed that it was established on June 13, 2018, with its primary purpose centered on real estate dealings. Chartered in Greenbrier County, with an office in Ronceverte, the LLC lists three members: Candace Whanger, Adam Whanger and David Bostic.
Limited time, fair schedules conflicting with summer school schedules and the need to keep disinfecting and cleaning as a precaution against COVID-19 have resulted in the 2021 Mercer County Fair being canceled.
Last year, precautions against COVID-19 led to many festivals and other events being either postponed or canceled. This situation changed in late March, when Gov. Jim Justice announced that fairs and festivals could, with updated guidelines, resume across West Virginia on May 1. Justice urged the state's residents to get vaccinated so they could attend these events safely.
This possibility for having public events still did not leave the Mercer County Fair's volunteers enough time to organize a 2021 fair at PikeView High School, according to Steve Johnston, the fair's president.
Confirming vendors and entertainers, as well as getting all the other aspects of a county fair together, takes weeks of planning. Preparations usually start about a year in advance, he said.
Another delay happened when the organizers had to see whether PikeView High School in Gardner would be available, Johnston said. There was a scheduling conflict because summer school would still be in session and make the school building unavailable. The plan was to have the fair on Aug. 5, 6 and 7.
The Teen Academy at West Virginia University at Parkersburg immerses youth in real-world, hands-on education in a subject of which they are interested and helps them choose a career.
"Teen Academies are designed to be self-discovery. There's often been pressure that teens are expected to have a concrete idea of their career. But, there's often little room to explore and truly understand a degree and career path without the potential of major setbacks, wasted time, and money," Program Coordinator Logan Mace said.
The Teen Academy features different career exploration opportunities. However, the students in the CSI Teen Academy are hallmarked by the characteristic of all being young women interested in the field.
The CSI Teen Academy allowed students to walk through a crime scene on the first day to see what it might actually look like if they entered the field. In addition, the program featured forensic entomology where the instructors put a chicken outside and let it collect fly evidence. In a couple days, they experienced maggot activity and Criminal Justice Program Coordinator Andrew Walker was pleased that each student went outside to investigate it despite the smell.
— Parkersburg News and Sentinel
Vienna City Council met Thursday to discuss a potential moratorium upon new substance abuse rehabilitation residential facilities, with a multitude of organizations and community members present.
The moratorium ordinance was passed on first reading on a vote of 5-1.
Council member Tom Azinger was not present. Council member Kim Williams opposed the vote for the moratorium.
There were many that came to show their support or opposition for the moratorium ordinance. Ten people came to the meeting to speak on behalf of the city, most were from Vienna.
Kendra Metz, four years sober, came to tell the council that much of the information going around about drug abuse and recovery was incorrect.
"These are not just the homeless people that you see on the street, but also the sons and daughters of well-respected and wholesome families as well. I wasn't raised to be an addict, I grew up riding my bike down the street outside these doors in a good family, and I thank God I was able to find help when I did, and I hope everybody is able to find. If you are to enact this moratorium to prevent any other treatment facilities, not only would you be perpetuating a dangerous and very harmful stigma that holds back your own citizens from reaching out for help, but it would also be doing your community you swore to serve a great disservice," Metz said
— Parkersburg News and Sentinel
American Electric Power subsidiaries want to provide new cost scenarios to West Virginia utility regulators for making environmental upgrades to a Marshall County coal-fired power plant required to keep it federally compliant and operating past 2028.
Appalachian Power and Wheeling Power submitted a filing to the West Virginia Public Service Commission on Monday, asking for permission to present the new cost scenarios in response to a Kentucky Public Service Commission order last week rejecting Kentucky Power's request to implement and recover costs for the upgrades at the Mitchell Plant would keep the facility operational for another 19 years.
Instead, the commission approved another plan that Kentucky Power, an American Electric Power subsidiary, had modeled but deemed less desirable: completing only enough environmental upgrades to keep the facility near Moundsville federally compliant and operating through 2028.
Wheeling Power, which shares 50% ownership of the Mitchell Plant with Kentucky Power, joined Appalachian Power in citing the Kentucky Public Service Commission decision in its pitch to West Virginia's Public Service Commission to present two new cost scenarios.
— Charleston Gazette-Mail
Veteran demolition man Rodney Loftis says a $1 million project to tear down the former Sears building in the Charleston Town Center mall will be "a pretty big job, the kind that doesn't come around in Charleston all that often."
Calls to KM Hotels developer Mayur Patel went unreturned. Loftis said the plan to tear down the Sears building for a hotel is back on after a two-year delay. Asked if the project developer was still Patel, Loftis said "Yes, that's the man I'm working for."
Under officers, Patel is listed as a member and organizer of QUARRIER ST LLC on the business and licensing section of the Secretary of State's website. QUARRIER ST LLC owns the Sears building on Kanawha County tax maps, having purchased it in 2018. The limited liability corporation's business purpose is listed as "accommodation and food services" and "traveler accommodation [hotels, motels, casino hotels, bed and breakfast inns.]"
Patel's principal office address is in Richmond, Virginia, according to the Secretary of State. Those are the previously documented headquarters of KM Hotels, the multi-state hotel business Patel administers from that location.
Loftis said the hotel will be a Hilton, marked by a rooftop bar overlooking the city. Asked how he knew of that feature, Loftis said he possessed detailed blueprints showing it.
— Charleston Gazette-Mail